Updated: March 20, 2020
Dear AAOM Supporters,
The AAOM Board of Trustees has made the difficult decision that, due to unanticipated circumstances beyond its control, we must cancel the AAOM Annual Conference scheduled in Orlando, Florida, April 29 – May 2, 2020.
The Board of Trustees reached this decision only after concluding it would be impossible to hold the conference as planned. The coronavirus continues to spread in Florida (and elsewhere), and the number of COVID-19 cases continues to increase. The Board of Trustee's decision reflects its determination that proceeding with the conference under these circumstances could endanger the health and well-being of conference participants.
Read More
---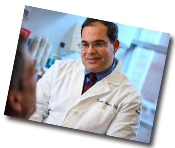 Oral Medicine is the discipline of dentistry concerned with the oral health care of medically complex patients – including the diagnosis and management of medical conditions that affect the oral and maxillofacial region. Our members care for thousands of patients whose underlying medical condition affect oral health and delivery of dental care. We advocate for optimal oral health and healthcare for everyone with medical illness.
Founded in 1945, AAOM offers credentialing, resources and professional community for oral medicine practitioners. Our membership provides care to thousands. We also offer resources – including our DoctorFinder feature – to help the public take advantage of this uniquely qualified specialty. Learn more about our Oral Medicine Experts.
AAOM is proud to partner with the following organizations: