Adolescent users of cannabidiol (CBD) oil are far more likely to engage in risk-taking behaviors ― such as illegally taking prescription pain medications ― than peers who don't use CBD, new research indicates.
The study, which included data on 200 youths aged 12 to 23 years, also suggests that 4 in 10 use CBD oil products. Users also reported experiencing increased anxiety over the prior 6 months, but the researchers couldn't pinpoint whether CBD oil, which is marketed for anxiety relief, might contribute to participants' anxiety levels.

"A lot of kids don't talk to their clinicians about CBD" use, said study author Nicole Cumbo, BS, a third-year medical student at Penn State Milton S. Hershey Medical Center in Hershey, Pennsylvania.
"It's important to ask kids if they're using CBD, along with vaping and marijuana use, because it could be causing them more problems than it helps," Cumbo told Medscape Medical News. "Monitoring for dangerous behaviors in their social history is important. Since we were able to see a correlation between risk-taking behaviors, we should ask kids about risk-taking behaviors as well."
Touted as a panacea for conditions ranging from insomnia to muscle aches to low mood and more, CBD oil products have become ubiquitous across the United States, Cumbo noted. "Even if you go to a gas station, you see it," she said. "It's growing prevalence is apparent, but we weren't sure what we'd see in our pediatric population."
Cumbo and colleagues administered questionnaires to adolescents who presented for medical care to a level 1 pediatric trauma center/emergency department affiliated with a children's hospital in central Pennsylvania. The questionnaire asked about demographics, risk-taking behaviors, and use of CBD oil products. The survey also asked participants about clinical symptoms experienced over the prior 6 months, along with their views on the perceived benefits of using CBD oil.
The average age of the participants was 17.6 years, and 63% were female. Forty percent reported CBD oil use. Compared to nonusers, among those who used CBD oil, there was significantly greater use of prescription medications without a prescription (19% vs 6%; P = .002), as well as greater use of cigarettes (40% vs 8%; P < .0001), chewing tobacco (18% vs 1%; P < .0001), and cigars (30% vs 3%; P < .0001).
No significant differences were found between CBD users and nonusers in symptoms such as chest pain, racing heart, difficulty breathing/cough, dizziness, abdominal discomfort, nausea/vomiting, headache, tremors, sleep disturbances, or dehydration over the prior 6 months.
However, those who used CBD were more likely to report experiencing an increase in anxiety over the prior 6 months (66% vs 47%; P = .009).
Regarding their perceived beliefs about CBD oil, 69% said it is "safer than other drugs," 33% said it's "just for fun," and 48% said it can "help treat my medical illness." Participants reported that myths about CBD oil include the notions that it's a gateway drug and that it's addictive.
"I think there's a disconnect in perception," because many of the same participants said CBD is both recreational and can treat medical problems, Cumbo said.
"We also need to know more about its side effects," she added. "It could potentially be giving people drug interactions that prove harmful."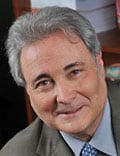 Harris Stratyner, PhD, a clinical associate professor in the Department of Psychiatry at Icahn School of Medicine at Mount Sinai in New York City, said he doesn't view CBD oil as a gateway drug. He treats many adolescents, he said, but not many of those who "started with CBD oil have gone on to a lot of other drugs.
"It's not truly addictive, but it could be psychologically addictive," he told Medscape Medical News. "It's here to stay ― it's not going anywhere. There's a huge market in CBD oil."
He was surprised to find that the vast majority of CBD oil users in the study were female. "That alone would immediately make me want to do more research, because I thought that was fascinating," he said.
Stratyner also said he felt "frustrated" by the study, in part because the researchers didn't answer whether CBD oil use led to anxiety or whether participants' increased anxiety stemmed from other causes.
"CBD oil, in and of itself, doesn't necessarily produce a lot of anxiety, in my experience," he said.
Cumbo and Stratyner have disclosed no relevant financial relationships.
American Academy of Pediatrics (AAP) 2020 National Conference: Abstract P0155, presented Oct. 3, 2020.
Follow Medscape on Twitter @Medscape and Maureen Salamon @maureensalamon.