The Division of Hematology and Oncology is focused on improving patients' therapeutic options and quality of life while working to better prevent, diagnose and treat cancer and hematologic disorders.
"Our division houses laboratory-based investigators focused on a broad array of topics, including chemoprevention, cell signal pathways, epigenetics, immune-modulation, and nanotechnology theranostics."
– William J. Gradishar, MD
Read Message from the Chief
Faculty: Meet the Team
View individual profiles of our faculty members and learn about their research and clinical specialties.
See All Faculty
Assistant Professor of Medicine (Hematology and Oncology)
I am dedicated to providing the high-quality and compassionate care for patients with breast cancer. I am interested in clinical research with a focus on developing clinical trials of novel agents for the treatment of all stages of breast cancer and investigating biomarkers to guide therapy decisions.
Professor of Medicine (Hematology and Oncology) and Microbiology-Immunology
Cancer immunology and immunotherapy. The Zhang laboratory functions as an integrated translational research program with the goal of designing and developing new immunotherapies and immunologic strategies for cancer treatment. The ongoing projects are focused on dissecting the molecular mechanisms used for tumor immune evasion based on the cutting-edge technical platforms.
Associate Professor of Pharmacology and Medicine (Hematology and Oncology)
The Liu lab studies the molecular mechanisms underlying cancer stem cells (CSCs) and metastasis through four ongoing interactive basic and translational research projects: (1) to understand CSCs in metastasis using cutting-edge single cell sequencing and CRISPR/Cas9 gene editing technologies; (2) to image CSC behavior and interactions with immune cells during metastasis using bioluminescence imaging and intravital imaging systems; (3) to target CSCs with novel therapeutics delivered by exosomes and nanoparticles; (4) to develop circulating tumor cells (CTCs) and circulating exosome-based bioma…
Professor of Medicine (Hematology and Oncology) and Biochemistry and Molecular Genetics
The primary research focus of the lab is to understand aberrant transcriptional and epigenetic regulation of prostate cancer. We utilize high-throughput genomic techniques in combination with bioinformatics/statistical analysis to generate hypothetical concepts. We then test these hypotheses using traditional molecular or cellular biological approaches and examine the functional relevance of innovative mechanisms using in vitro cell line and in vivo mouse models. Transcription factors of particular interest to us include androgen receptor (AR), FoxA1, Polycomb group protein (EZH2), and the Ets…
Research Assistant Professor of Medicine (Hematology and Oncology)
PhD – Medical University of South Carolina (MUSC); Post-doctoral scholar – Proteomics & Mass Spectrometry Center at MUSC; Staff Scientist – Proteomics Center of Excellence at Northwestern University; Operation Director – Metabolomics Core Facility of RHLCCC at Northwestern University
Professor of Medicine (Hematology and Oncology) and Biochemistry and Molecular Genetics
chronic leukemias, multiple myeloma, non-hodgkin's lymphoma
Associate Professor of Medicine (Hematology and Oncology)
The diagnosis and treatment of bleeding disorders and their complications. Evaluation of causes of thrombosis and education regarding treatment and prevention of thrombosis.
Research Assistant Professor of Medicine (Hematology and Oncology)
Understanding prostate cancer using molecular biology approaches in combination with transgenic mouse model has been the main focus of my independent and collaborative research. I have an extensive expertise in mouse models as well as molecular characteristics of cancer cells. My ultimate research goal is to translate what we have learned in the laboratory setting into clinically relevant therapy, which is evidenced by my grant supports oriented to translational research. Recently, I have been working with Dr. Schaeffer to understand the molecular alterations behind the racial disparity of Afr…
Assistant Professor of Biochemistry and Molecular Genetics and Medicine (Hematology and Oncology)
The Ntziachristos laboratory studies the mechanistic aspects of oncogenesis with an emphasis on transcriptional and epigenetic regulation of acute leukemia. Up to 25% of children with Acute Lymphoblastic Leukemia will fail frontline therapy and their prognosis is dismal. Cure rates for patients relapsing on therapy are approximate 20%. While patients with later relapses have a better prognosis, the majority eventually succumbs to the disease (overall cure rate 40 to 50%). Important questions in our laboratory are related to how oncogenes interact with each other and with epigenetic modulators …
Assistant Professor of Medicine (Hematology and Oncology)
Interested in stem cell/bone marrow transplantation for malignant and non-malignant disorders, and patient outcomes after these transplants. Interested in cancer health disparities specifically in hematologic disorders. Interested in global health with improvement in outcomes for hematologic and oncologic conditions in all regions.
Contact Us
We welcome your questions and comments.
Learn More
Diversity and Inclusion
The department works toward an environment of inclusion and support through the Diversity and Cultural Affairs Council and through several dedicated events and initiatives.
Learn More
Housestaff Research Portal
Graduate Research Resources
We offer a wide range of resources, mentorship opportunities and training to help our residents and fellows excel as physician-scientists. Explore all of the resources and hear from housestaff who are making research a major part of their career development plans.
Visit the Housestaff Research Portal
Giving
Support What We Do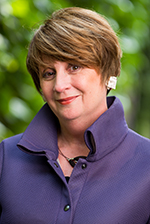 We invite your philanthropic partnership in helping us achieve our research and teaching missions each day.
Make an online donation
Contact Terri Dillon for more information on supporting the Division of Hematology-Oncology at 312-503-4837 or [email protected]
Back to top